Ancient Rimini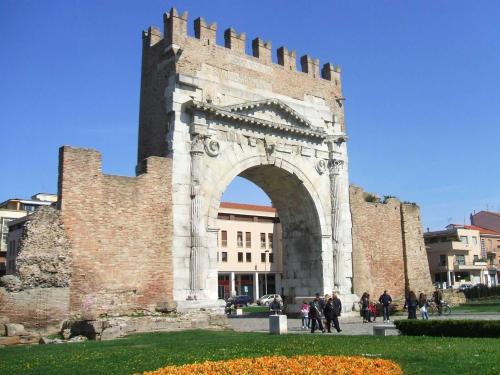 The Arch of Augustus in Rimini was consecrated to Emperor Augustus by the Roman Senate in 27 BC. It is the oldest remaining Roman arch. It marked the end of the Via Flaminia that connected the city of Romagna to the capital of the empire, then merged into today's Corso d'Augusto, the maximum decumanus, which led to the entrance of another street, the Via Emilia.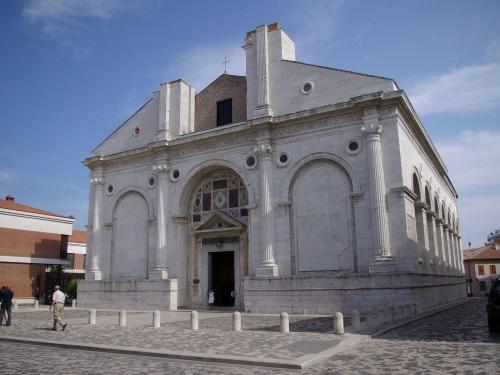 The Malatesta Temple, usually referred to by the citizens as the Duomo and from 1809 became a cathedral with the title of Santa Colomba, is the main place of Catholic worship in Rimini. Completely renovated under the lordship of Sigismondo Pandolfo Malatesta, with the contribution of artists such as Leon Battista Alberti, Matteo de 'Pasti, Agostino di Duccio and Piero della Francesca, it is, although incomplete, the key work of the Renaissance in Rimini and one of the most significant of the Italian fifteenth century in general.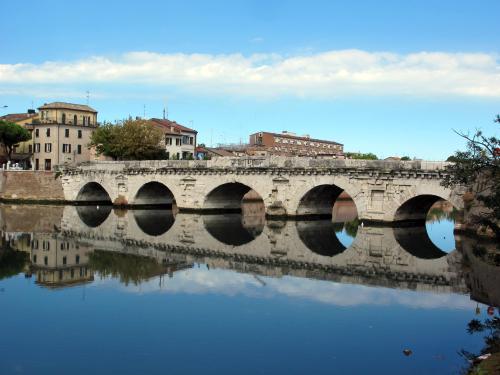 The bridge of Augustus and Tiberius, commonly known as the Tiberius bridge, is a monument of Rimini from the era of ancient Rome. It served as a bridge over the Marecchia River, when its course had not yet been diverted. Its construction began in 14 AD under the government of Augustus while the end of the work took place in 21 AD, under the government of Tiberius. Today it is present in the emblem of the city.And it is the last piece of the Via Emilia.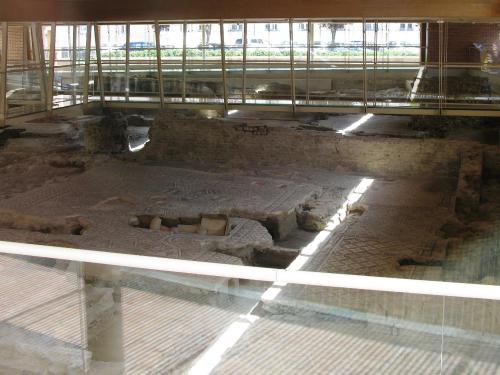 The domus of the surgeon is a Roman dwelling from the second half of the II century, discovered in Rimini in Piazza Luigi Ferrari in 1989 and opened to the public on December 7, 2007. Inside it was found one of the most complete series of surgical instruments of Roman age, now preserved in the Museum of the city of Rimini.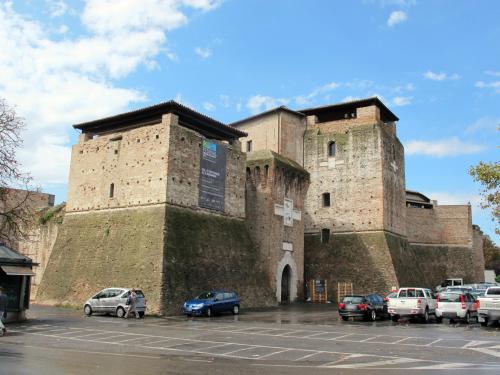 The Castel Sismondo of Rimini takes its name from its creator and builder, Sigismondo Pandolfo Malatesta, at that time lord of Rimini and Fano. Today's structure remains nothing more than the central nucleus of the castle, which was originally defended by a further round of walls and a moat.